Communicate the uniqueness of your brand.
Creating a brand image and delivering an exceptional shopping experience are top priorities for any commercial retail space. From floor to ceiling, the store environment must communicate a retailer's unique brand. Our expert interior design team will guide you through every project stage, from retail concept to completion, giving you our best advice for creating a harmonious and tailored space that is functional and beautiful.
As experienced commercial interior experts, we create functional floor plans that facilitate work flow, minimize clutter, and improve sight lines for better security. We also provide custom designed quality millwork shelving and other retail fixtures to professionally display your products.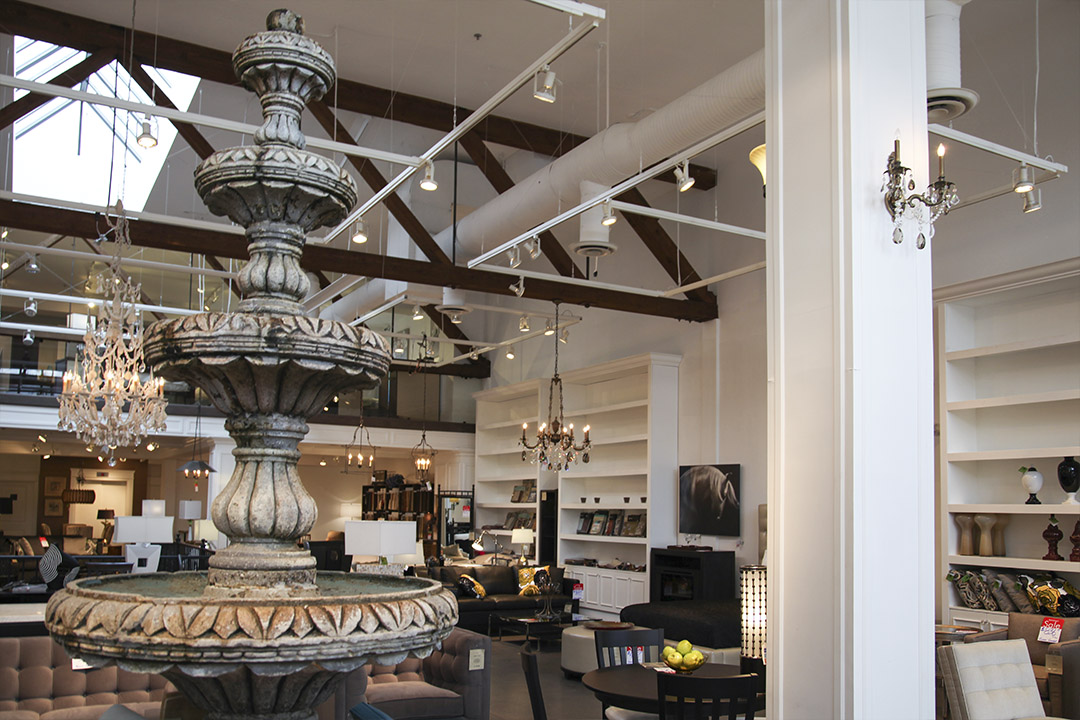 ---
Mike Maurice and his team provide exceptional service from discovery meeting to project completion. Our projects have been on schedule and on budget. Their team is very dedicated and brings a high level of professionalism and expertise to each project.
Did you know that sales floor lighting directly impacts profits?
A proper store lighting system not only creates ambiance and showcases products, but reduces theft too. Well planned lighting also improves security by enabling employees to see the entire floor.
Moreover, customers are more likely to associate better branding and quality with professional and stylish lighting.
Let us show you how to easily spotlight merchandise to guide customers to specific store areas.